Requirements
Installation
Step 1) Download and install the OctaneRender Standalone Edition. If you already have a Standalone license activated on your computer, you can skip this step.
***Please make sure that the 3ds Max host application is not running in the background while you are installing the plugin.***
Step 2) Download the software from the Latest Additions to OctaneRender and run the plugin installer (you will need to be admin in order to do this).

Step 3) While you are installing the program, you will be prompted to choose from a list of components. Please make sure to only install the components you want.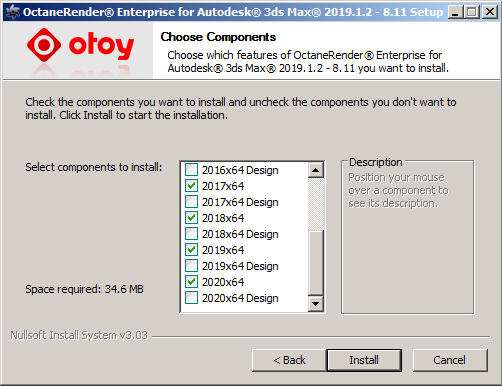 Setting the plugin into 3ds Max
Step 4) Open the 3ds Max application. If you did not activate your Standalone license, you will be prompted to enter your Otoy account credentials.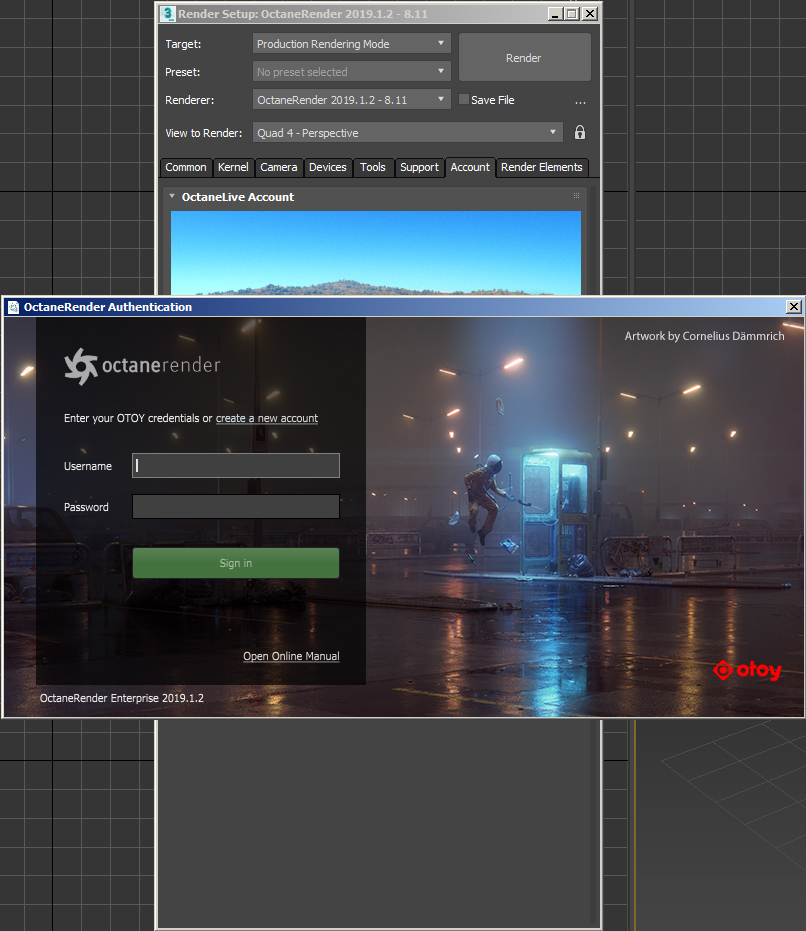 Step 5) Open the 3ds Max application and go to the Render Setup Menu. This can be done by:

Step 6) Open the Renderer dropdown and assign the OctaneRender™ for 3dsMax® plugin.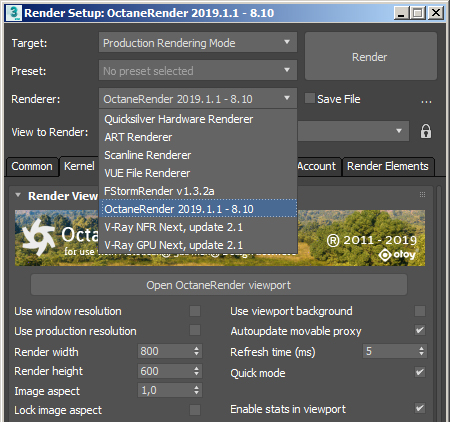 Now you have successfully installed the OctaneRender for 3ds Max plugin.
Additional Online Resources